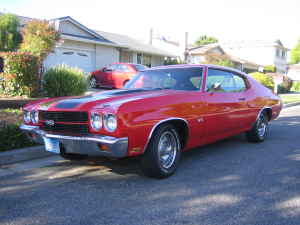 Viper Red 1970 Chevelle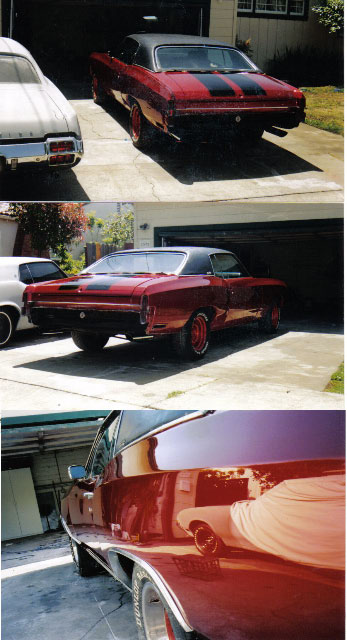 1972 Monte Carlo SS. Painted House Of Kolor Candy Apple Red over Orion Silver with black stripes.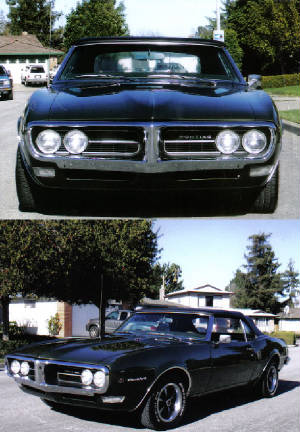 1968 Pontiac Firebird Convertible. Restored to original Verdoro green color.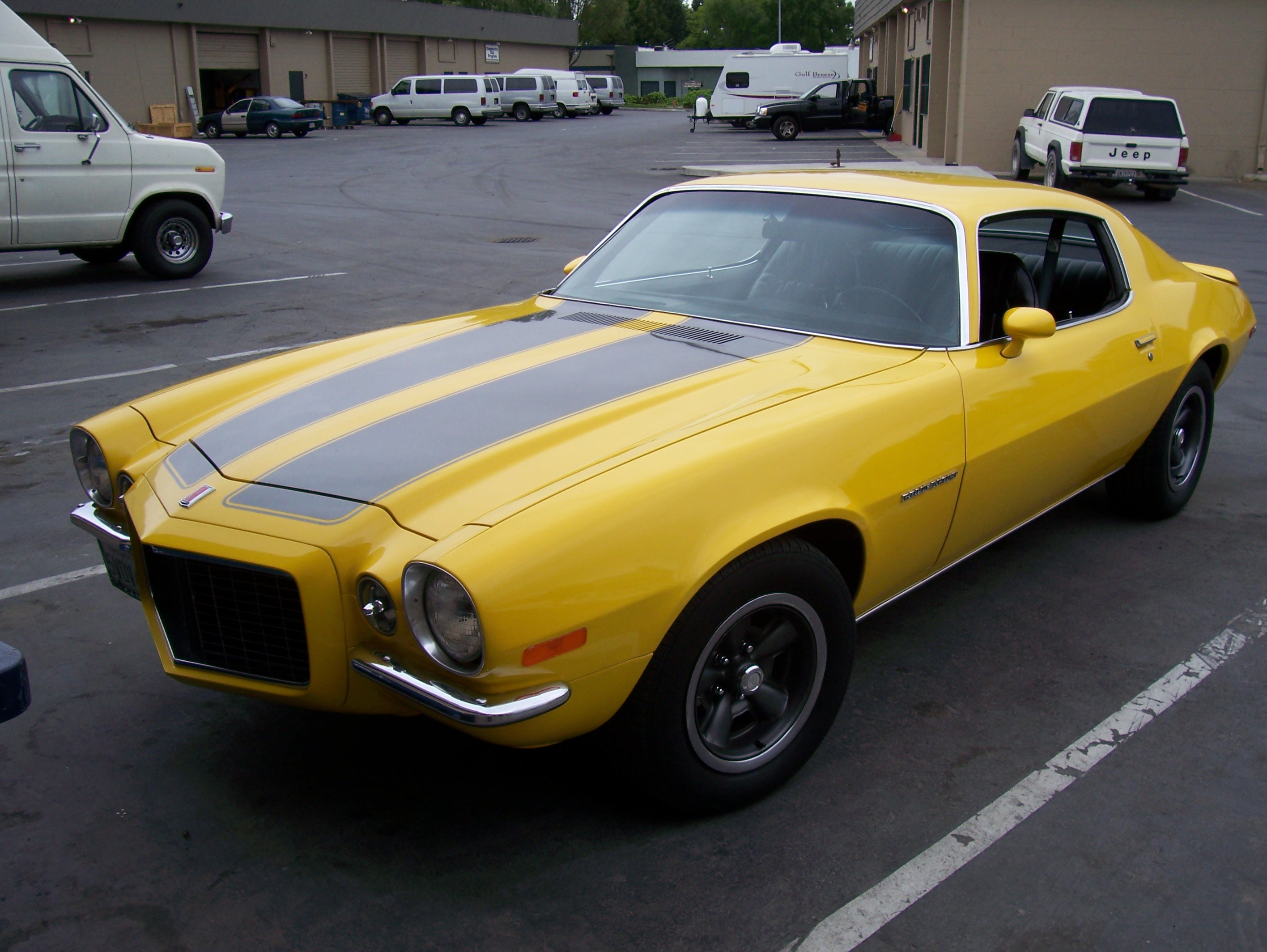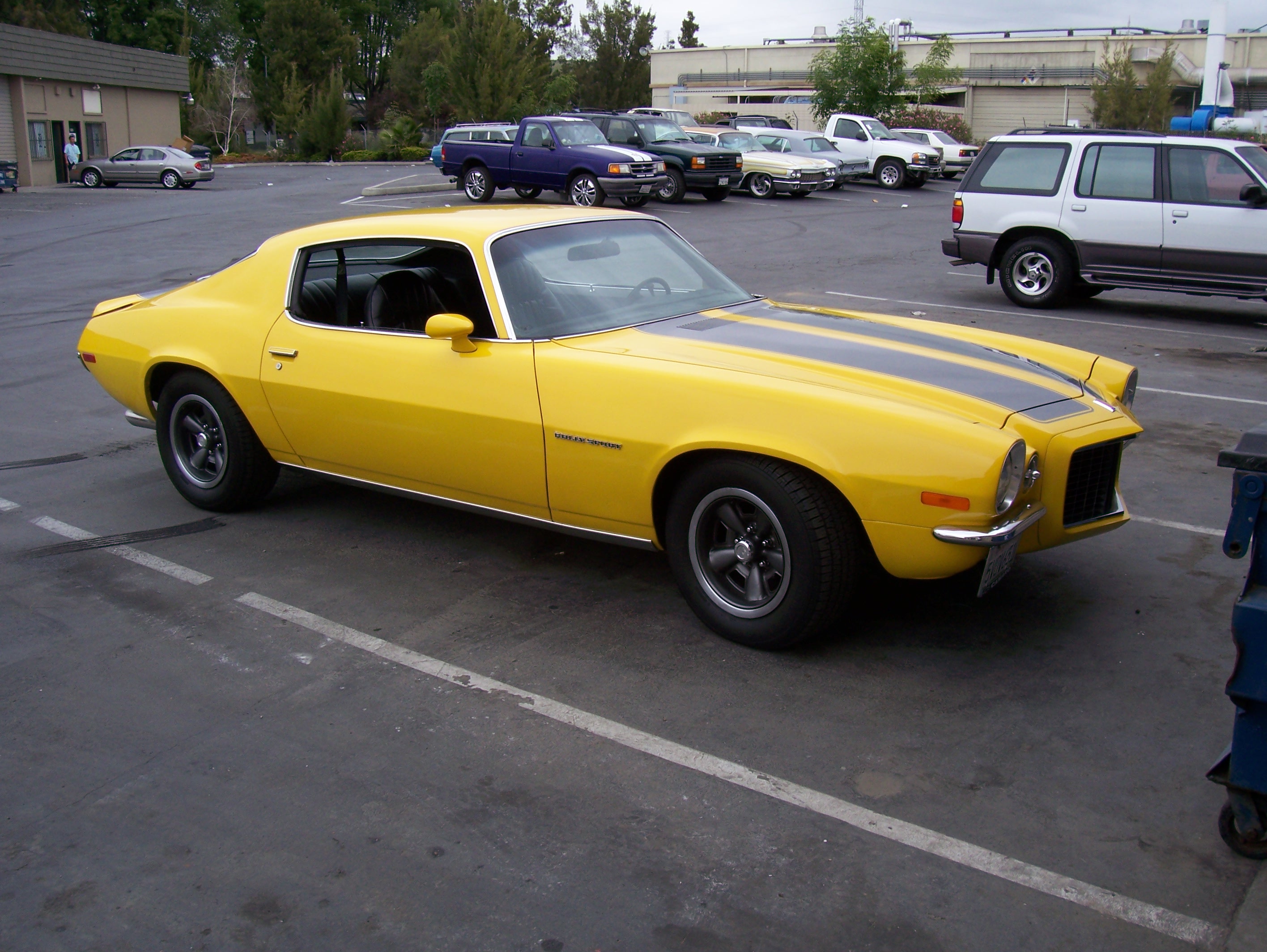 1971 Camaro RS. Painted a 3-stage 2005 corvette yellow with dark silver pearl metallic rally srtipes.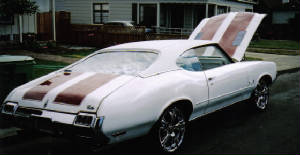 1972 Oldsmobile Cutlass S. Painted Pearl white with Kandy Apple Red rally stripes.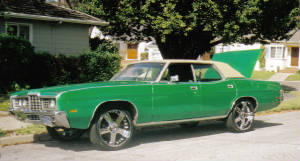 1972 Ford Ltd. Painted House Of Kolor Kandy Organic Green over Orion Silver base.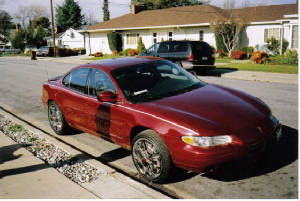 I don't just do muscle and classic cars. I'm up for doing any custom paint job. This is a 2000 Gran Prix with a House of Kolor color Kandy Apple Red paint job and silver leaf pin stripe.





1970 Oldsmobile Cutlass. Custom Color. Light green metallic with white and silver pearls. Gives it two different looks in the shade and sun.
1972 cutlass S. Charcoal beige pearl metallic with black rally stripes.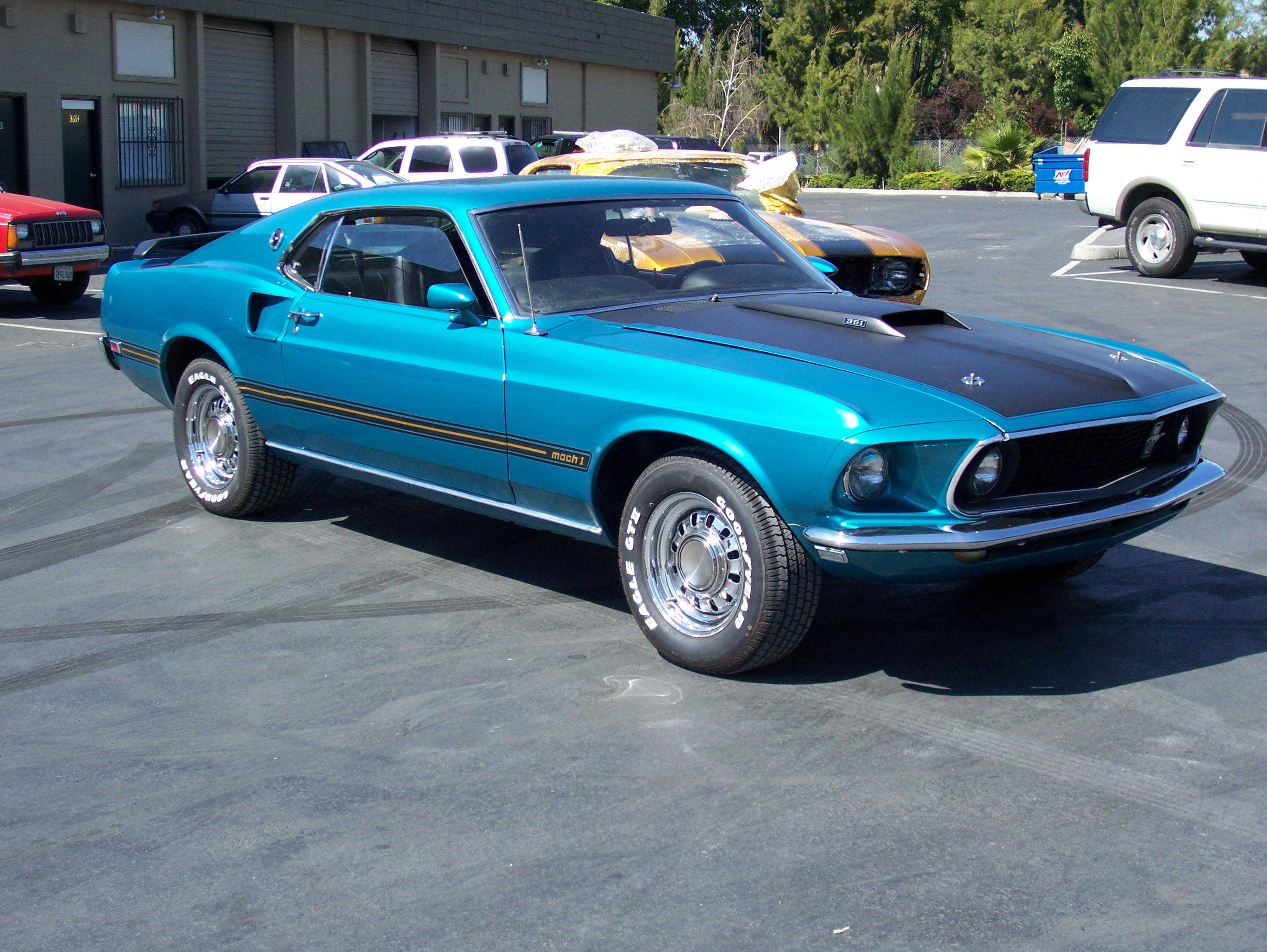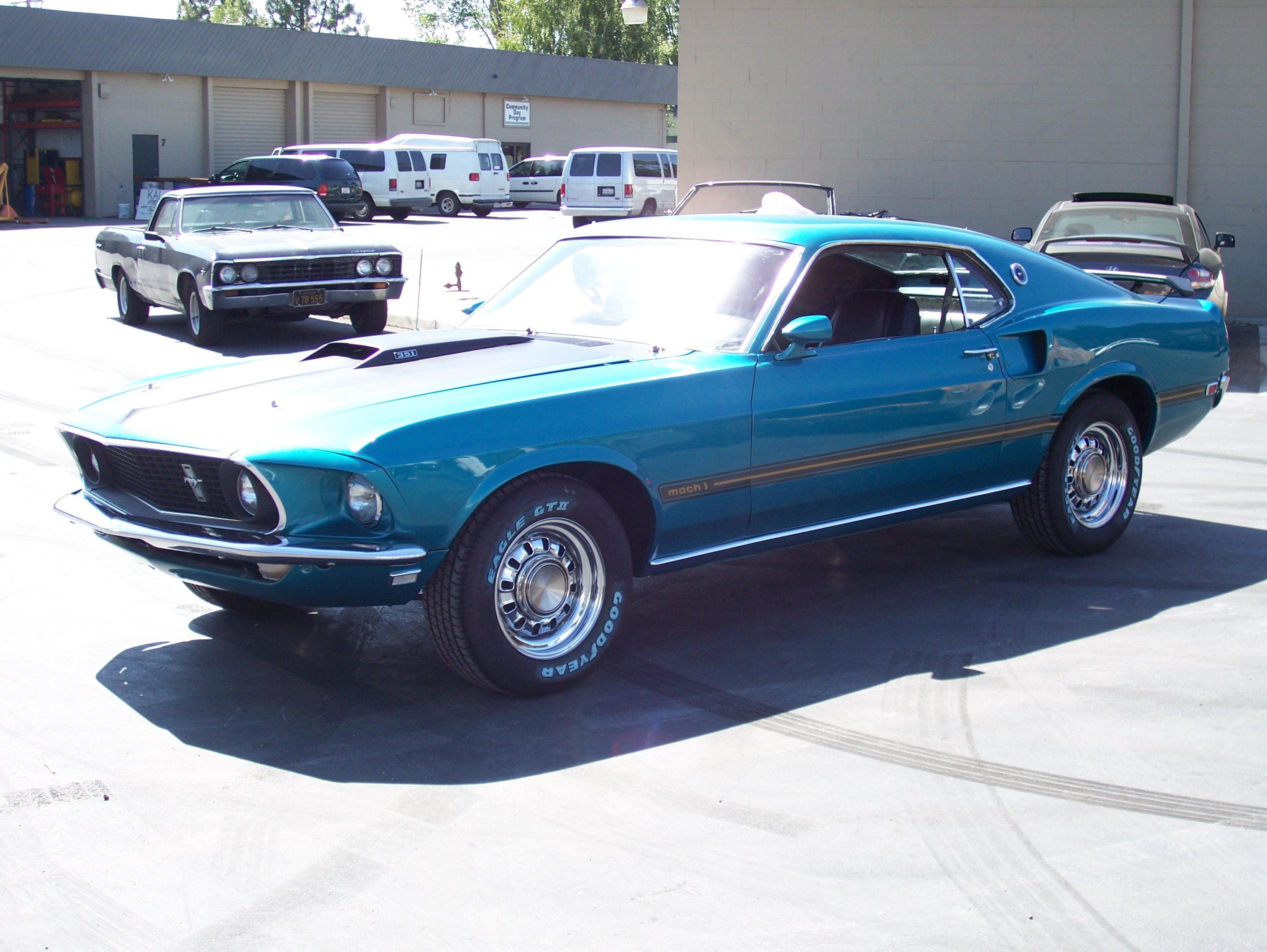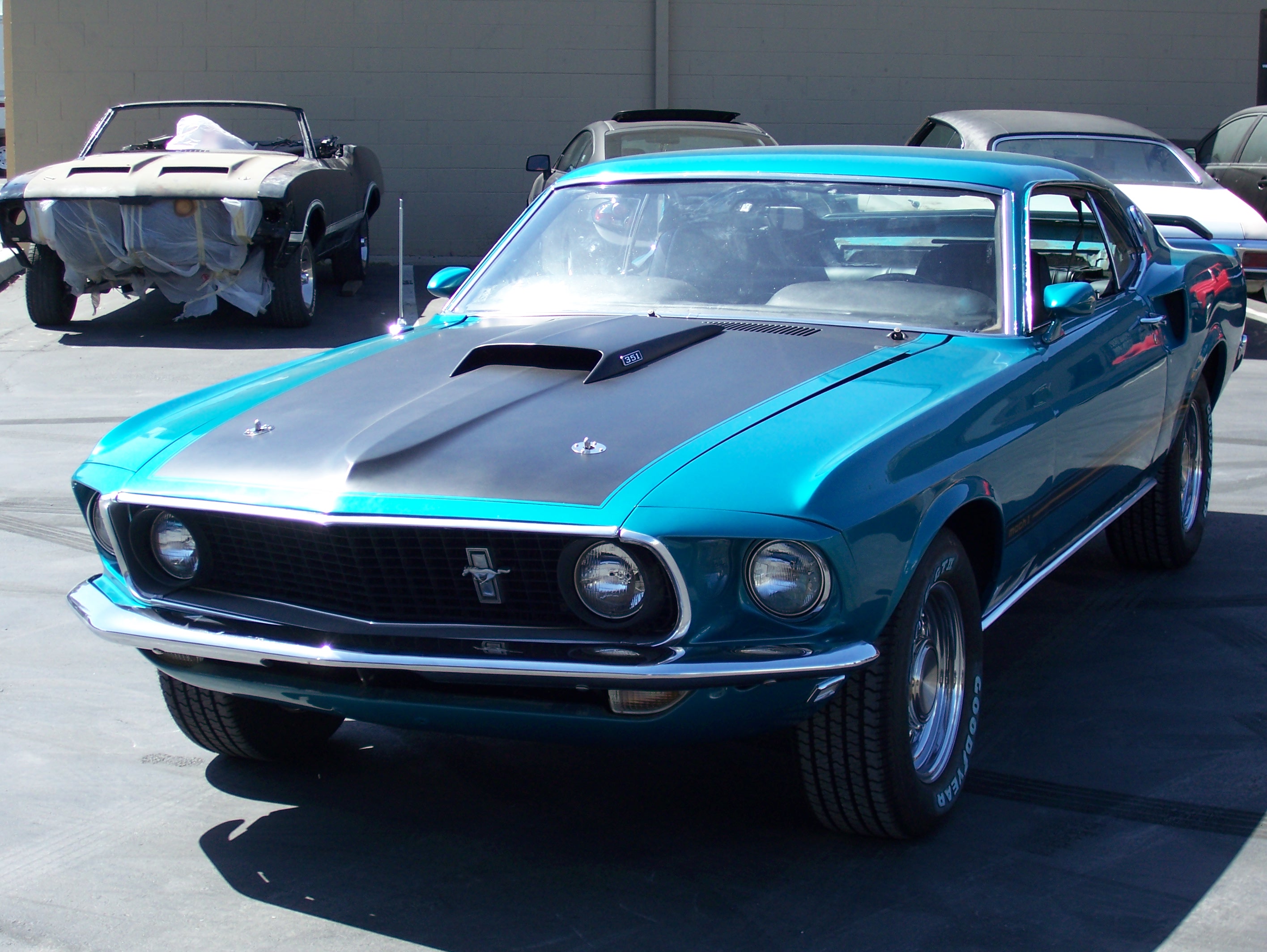 1969 Mustang Mach 1. Painted original teal with reflective Mach 1 stripes and satin black Mach 1 trim.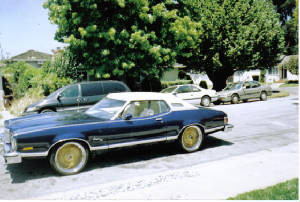 1976 Mercury Cougar XR7. Painted a midnight blue pearl.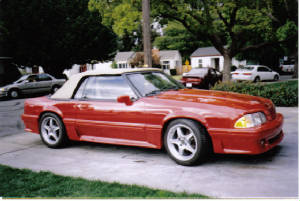 1989 Mustang GT convertible. Torch Red with burgundy ghost stripes.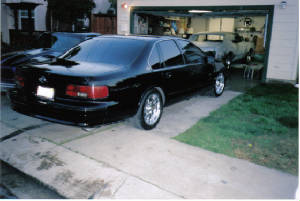 1996 Impala. Black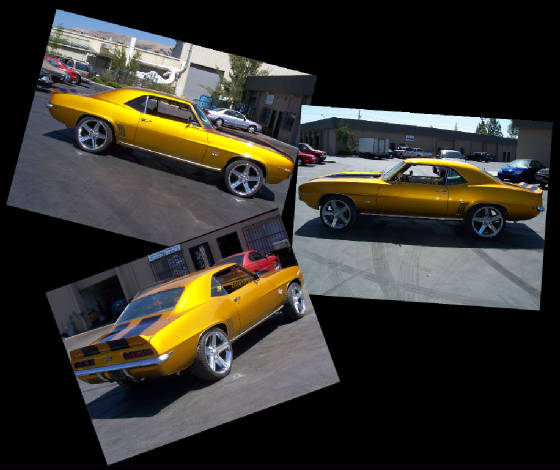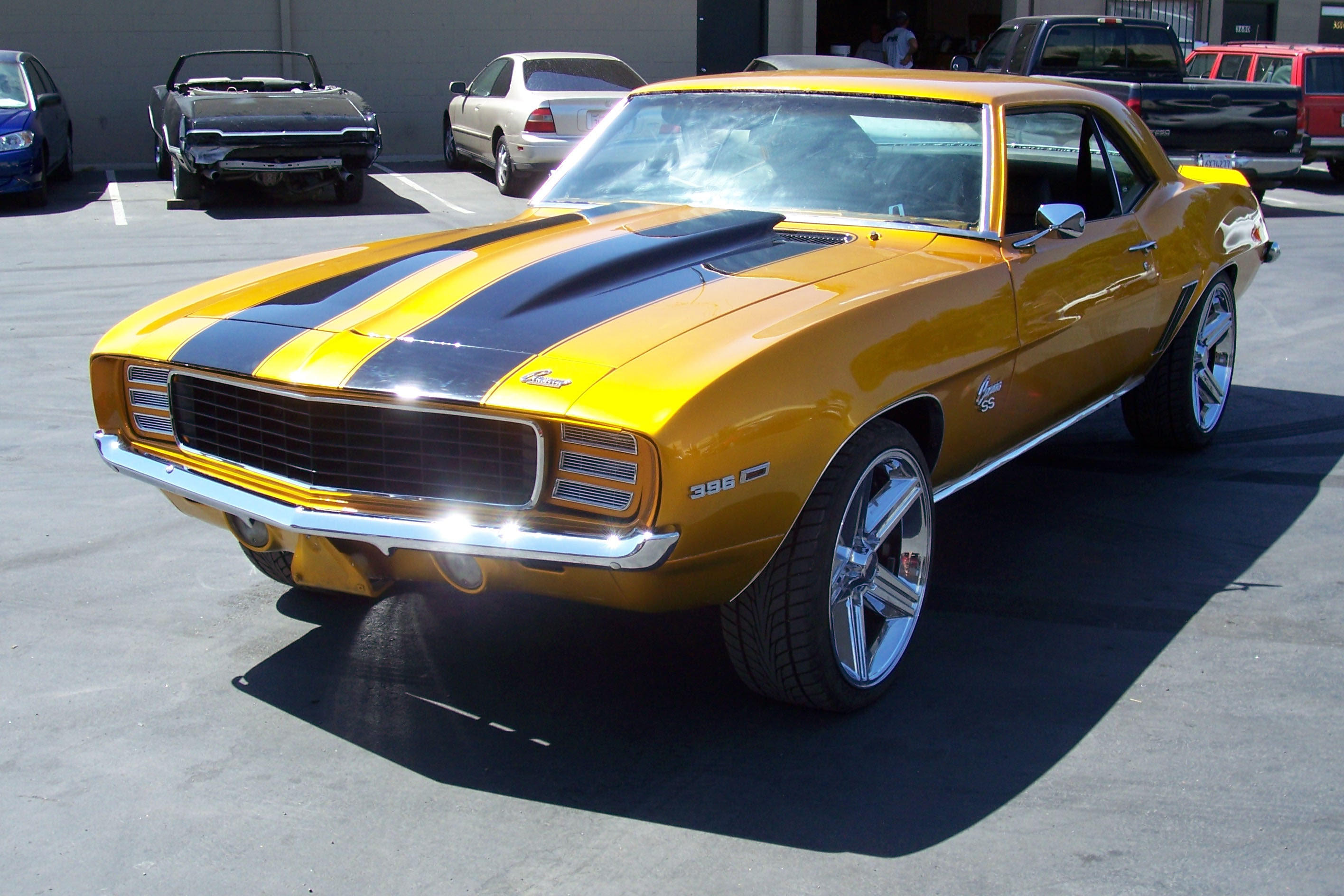 1965 Buick Riviera. Two-toned paint. Champaign gold on bottom and Black on top. Seperated by a copper color pin strip.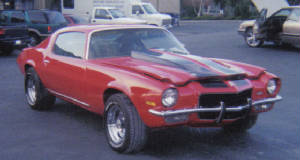 1973 Camaro type Lt. Painted Torque Red with Black rally stripes.
1965 Mustang. Paint Light Champaign with blue GT stripes
1963 Thunderbird. Painted black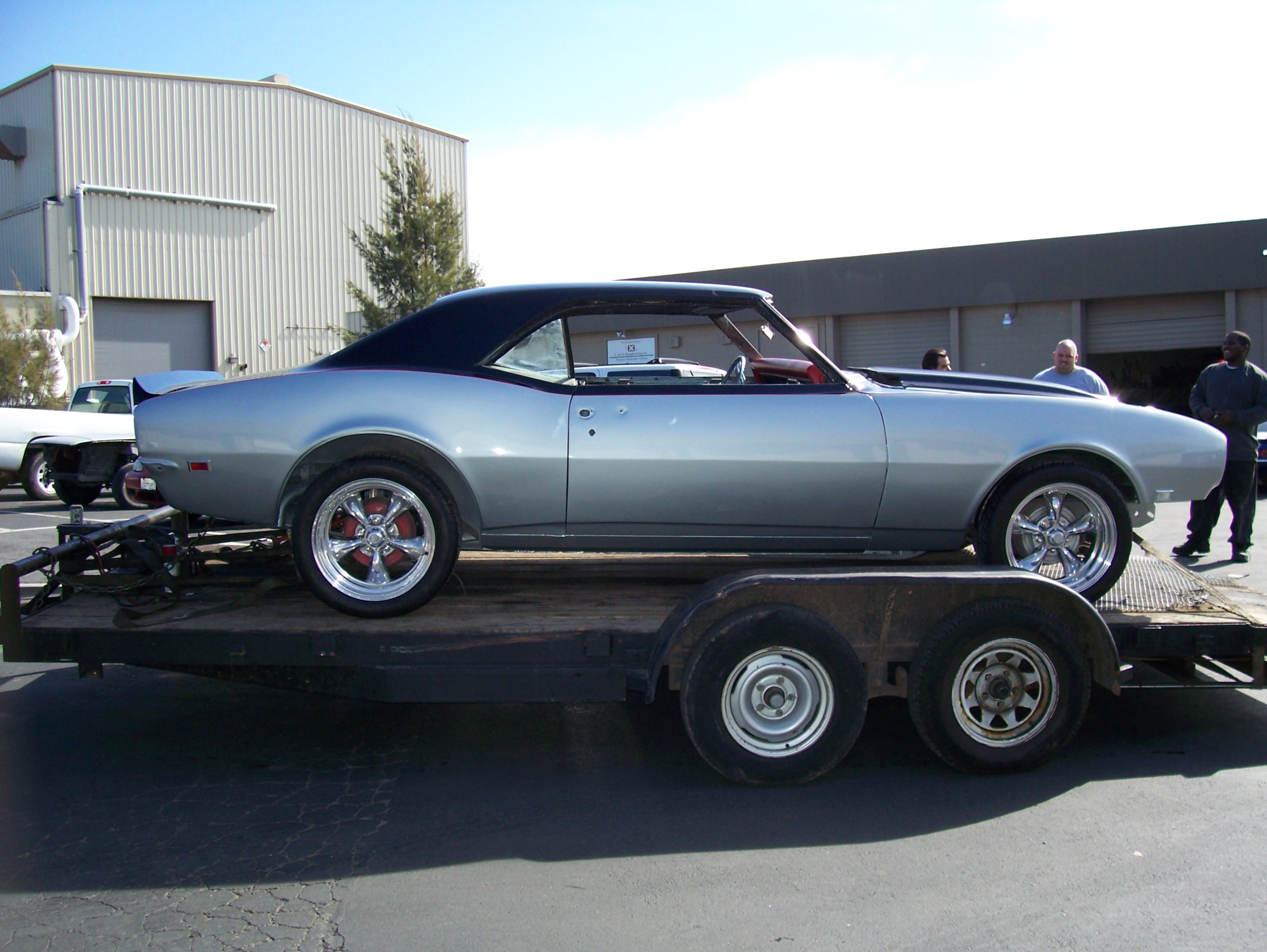 1968 Camaro. Two-toned Cortez silver on bottom and Black ontop. Seperated by a red pin stripe.
1985 Caprice Classic. Painted House of Kolor Rootbeer Brown over a dark Grey custom base.
1978 El Camino SS. House of Kolor Kandy Oriental blue over orion silver on the bottom. Black on top seperated by silver stripe with pinstriping details inside the silver.